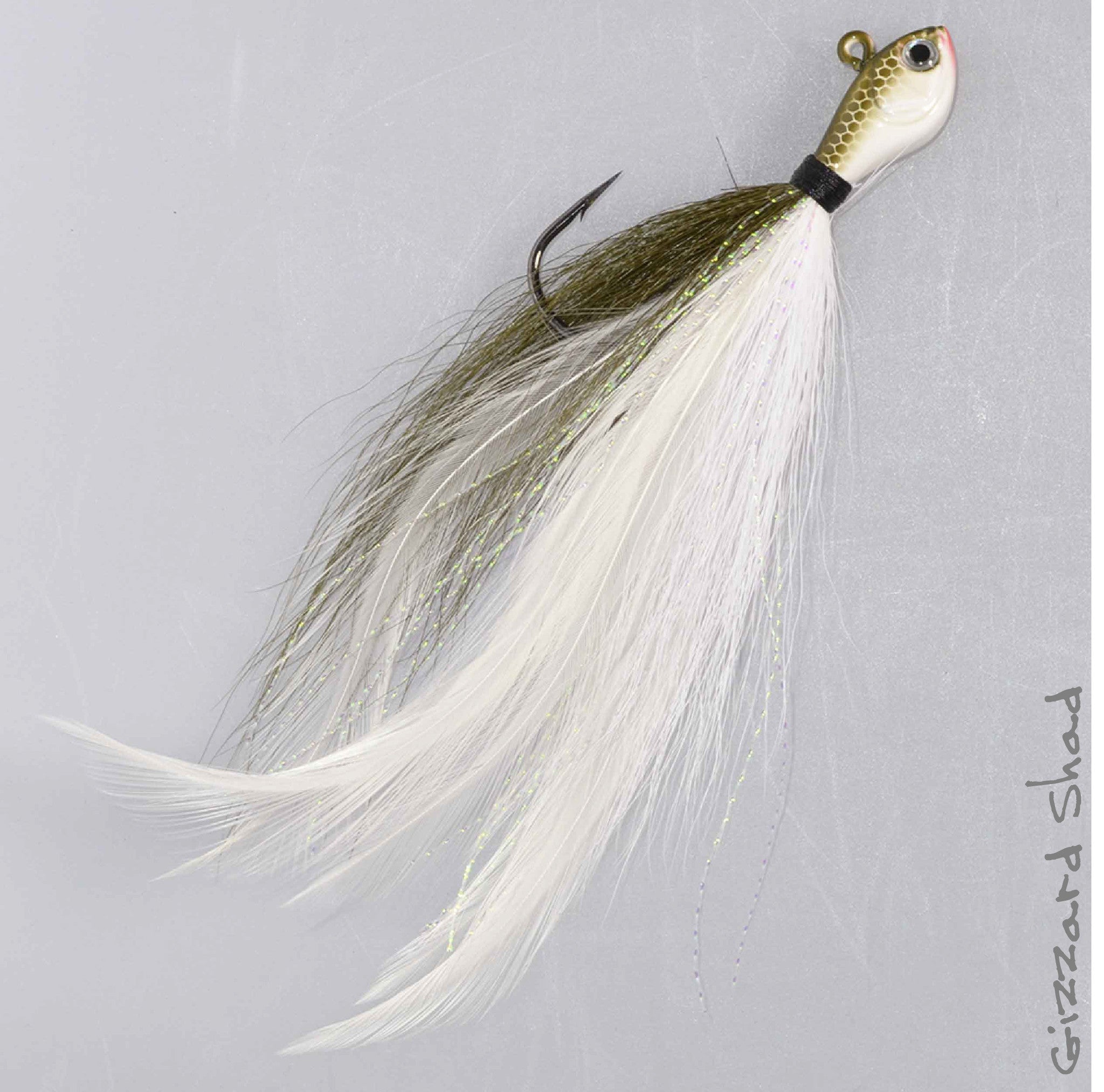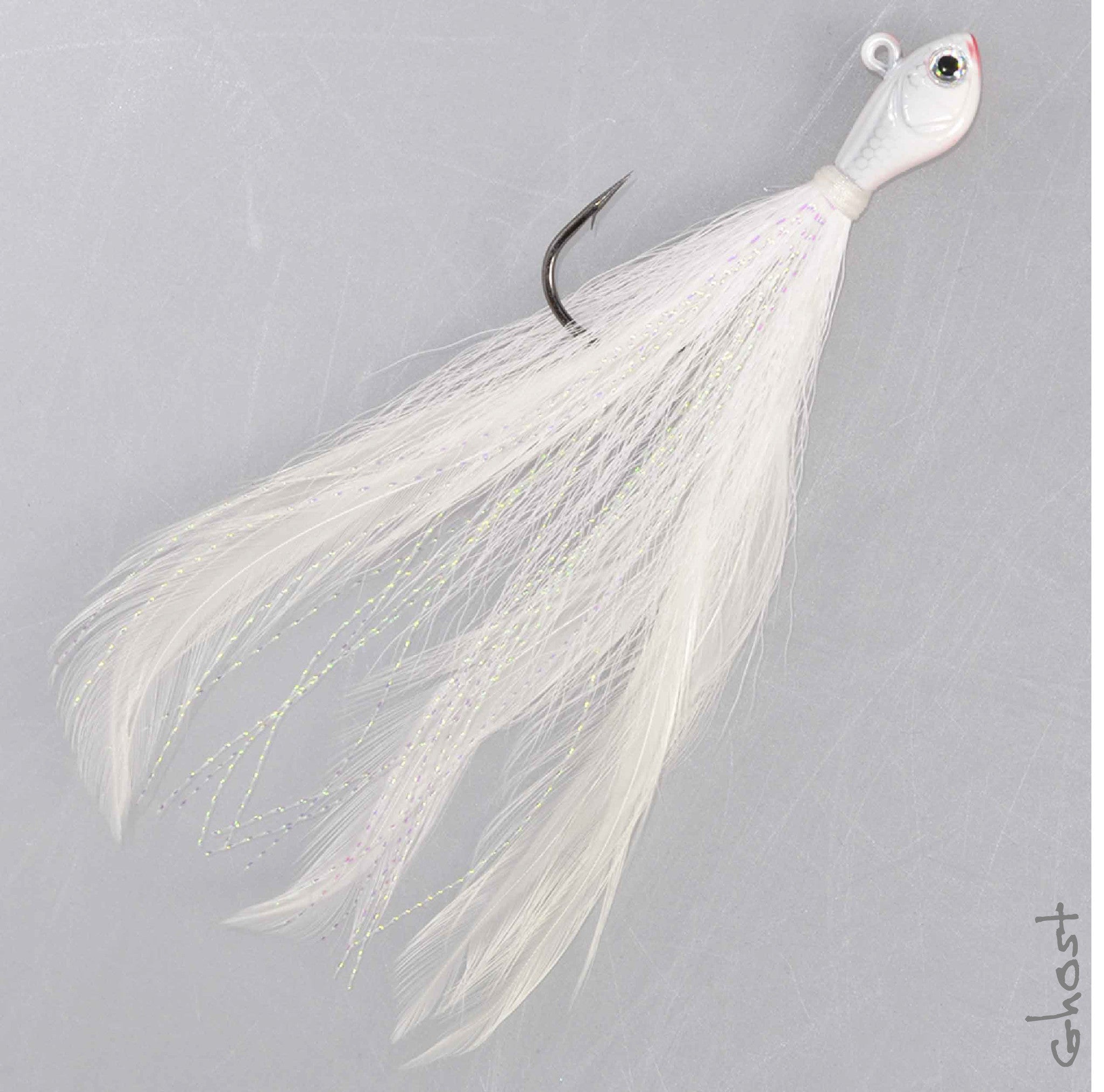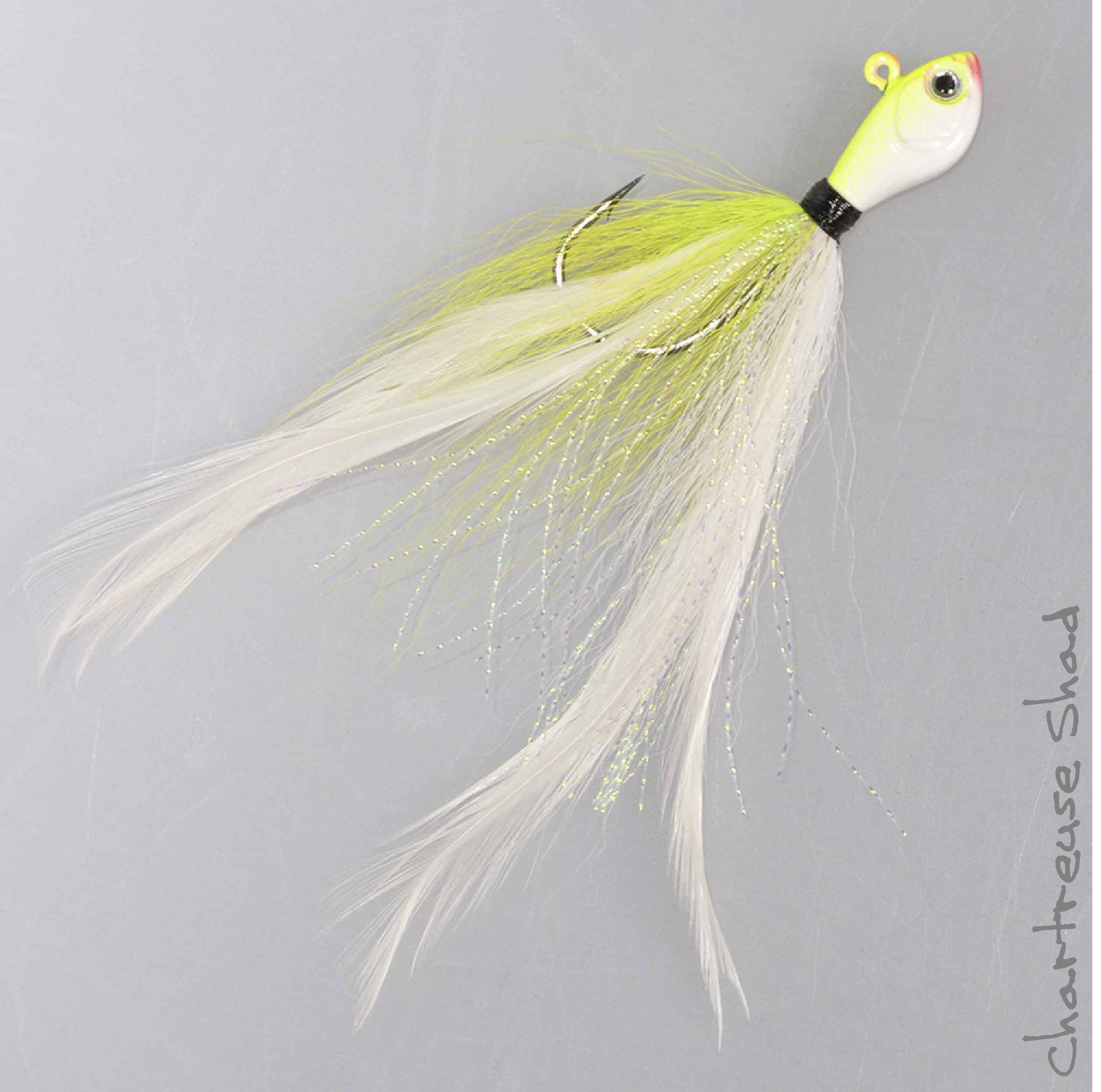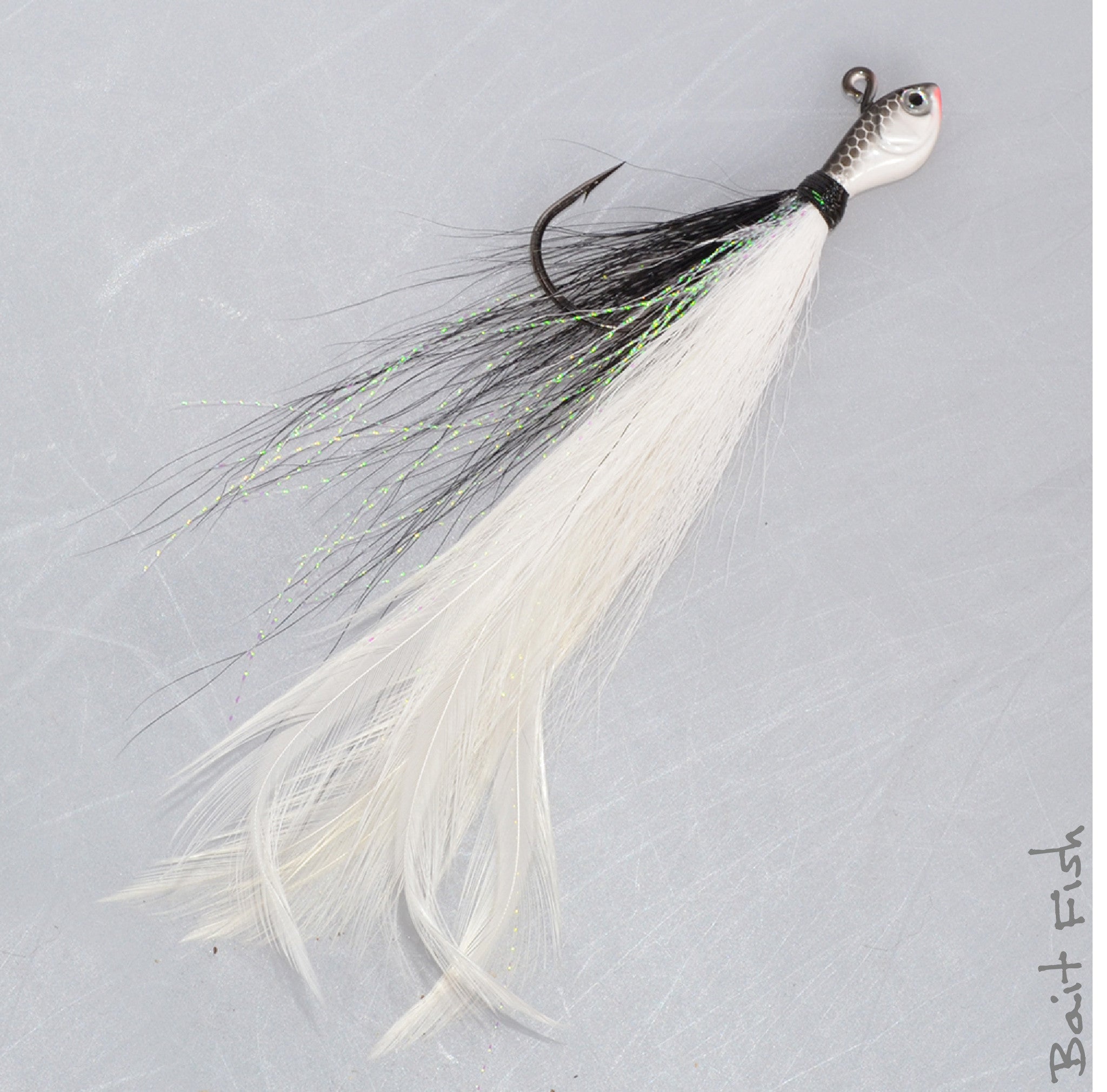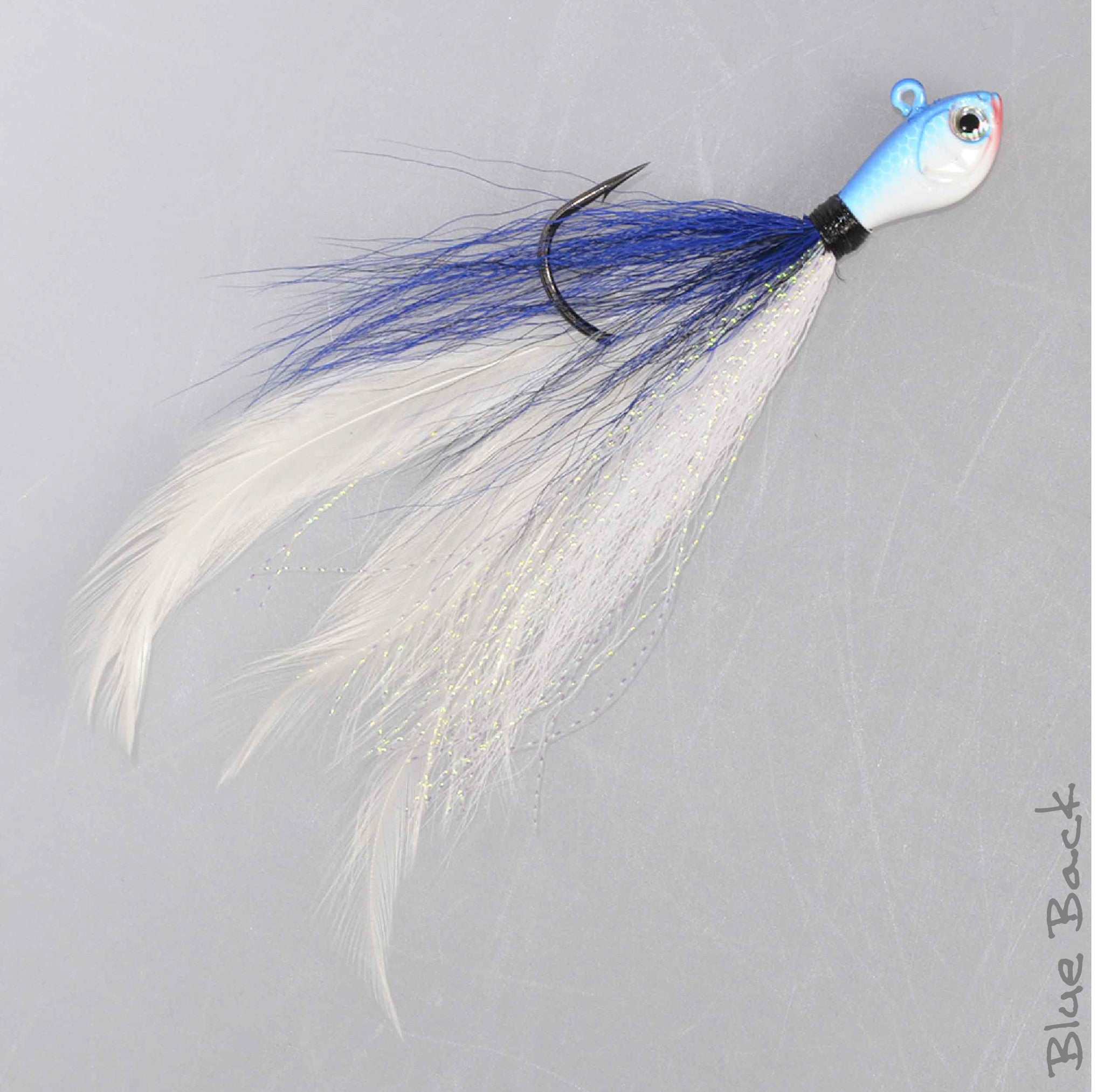 Big Wig Magnum Hair Jig
The Big Wig is a Magnum Sized hair jig with unmatched realism. It features a custom made head with 3D eyes and the perfect blend of hair, flash, and feathers tied together 'Jenko Style' to provide a realistic action that drives fish crazy. Pair this with a super sharp Mustad Ultra-Point hook and you have a deadly combination. Whether you fish it on deep or shallow it is sure to produce bites and add to your catch! The Big Wig comes in 3 different sizes and 6 different colors.
Click on their logo to check out the full 
review!