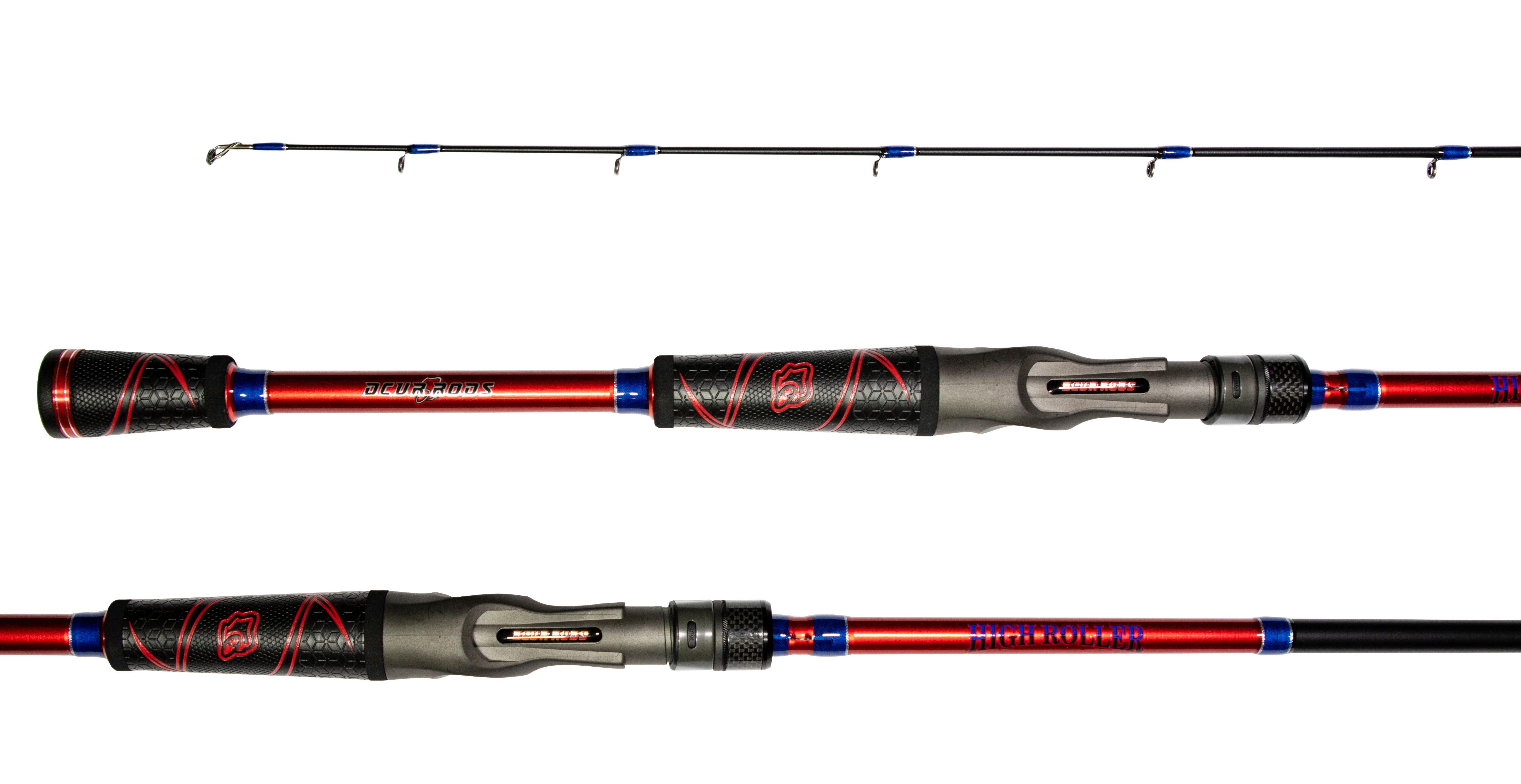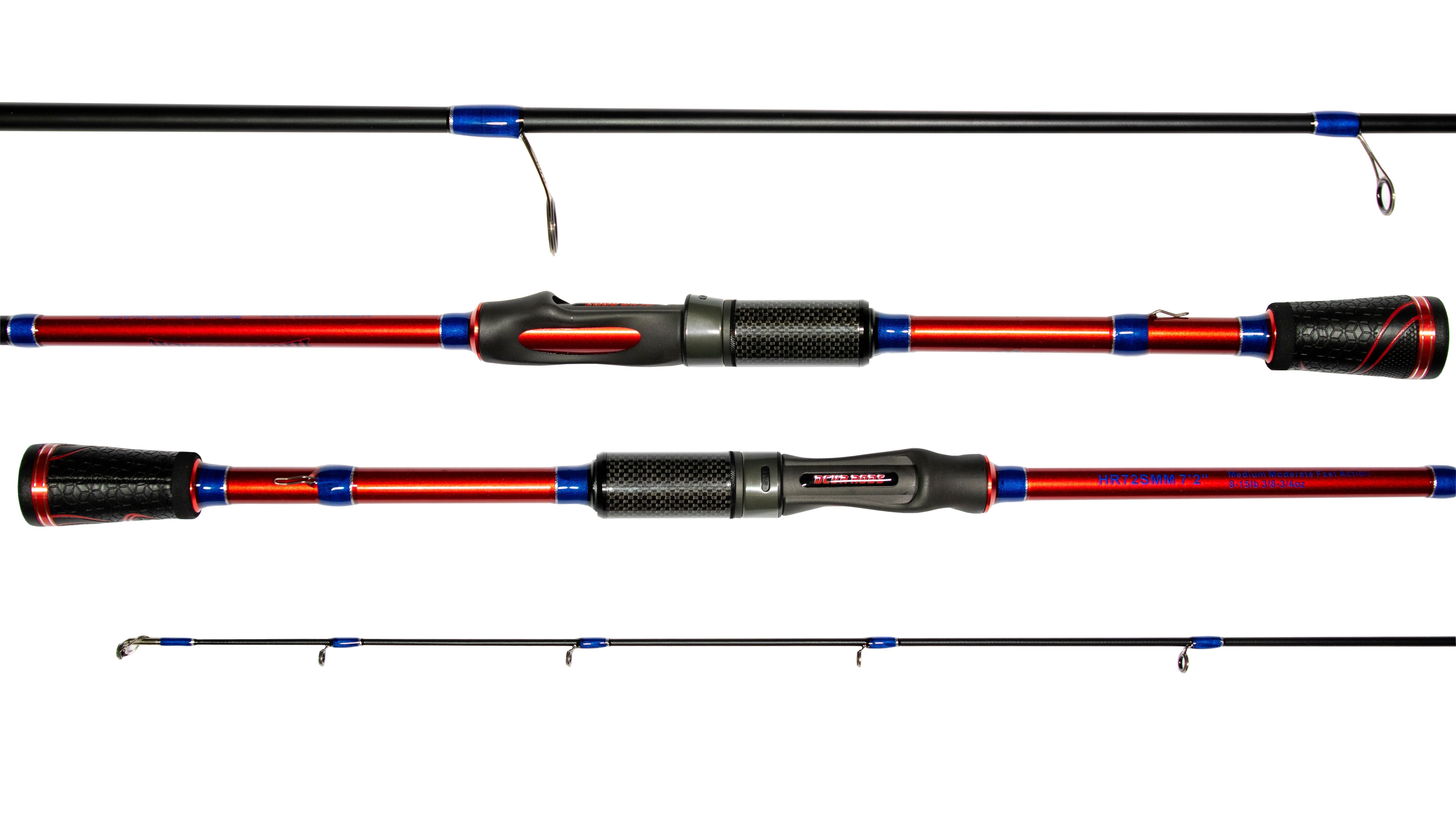 DCVR High Roller Rods
DCVR Rod's next evolution in high performance rod technology, the High Roller series gives you amazing light weight, without sacrificing performance! Our new ultra-high modulus carbon is incredibly light weight, while remaining incredibly strong and forgiving. The exclusive DCVR Paratek Carbon Technology provides parabolic tendencies across every model of rod while maintaining the benefits of traditional rod actions. Strong. Lightweight. Forgiving.
ALPS Titanium Guide System- The ultimate in lightweight, corrosion resistant technology, these provide the best in performance, strength, and sensitivity.
FUJI Carbon Reel Seat- Lightweight, ultra sensitive, and unbelievably strong! Your reel sits on a firm base with these!
DCVR AWG (All-Weather-Grip)- No matter the weather, you won't worry about setting the hook when holding the AWG By DCVR. Wet or dry, the AWG provides the perfect traction, with an all day comfort, and great sensitivity!
WARRANTY:
All DCVR High Roller Series Rods are covered by a one-year limited warranty against manufacturer defects.  If any manufacturer defects are present on a DCVR Rod within one year of purchase, we will replace the rod free of charge (customer to pay shipping).  Customer must provide proof of purchase, and photographic evidence of the defect.  Damage caused by misuse, abuse, or accident is not covered by this warranty.
3-Year "NO QUESTIONS" Replacement Warranty:  In the event of accidental damage outside the coverage of the one-year manufacturer defect warranty, DCVR will replace your rod no questions asked for a one-time fee of $50 plus shipping.  This warranty will be limited to the original owner, is good for a period of three years from the date of purchase, and is not transferable.  Customer must provide proof of purchase, and photographic evidence of the damage.
For questions regarding the warranty, please email us at info@jenkofishing.com.