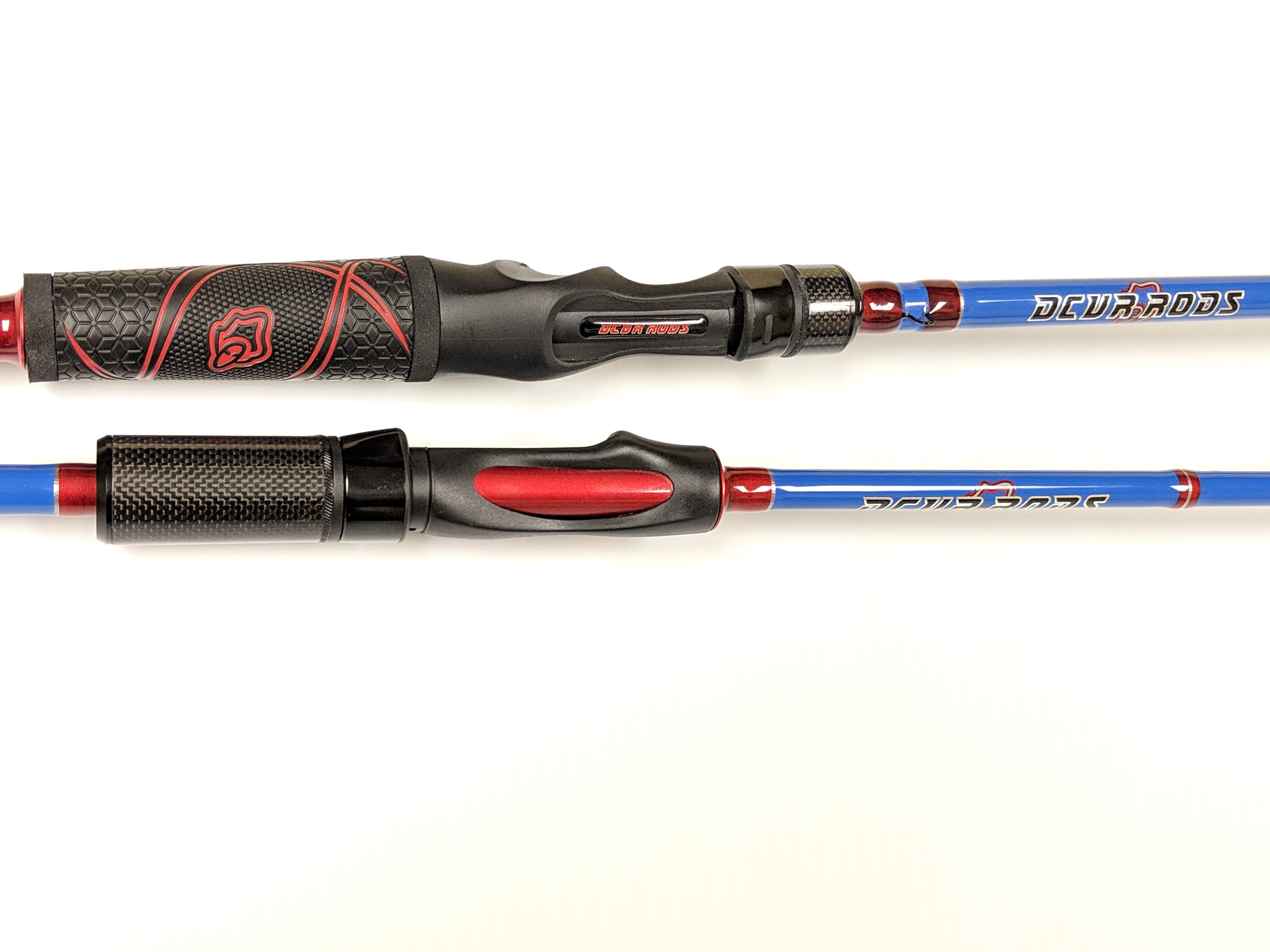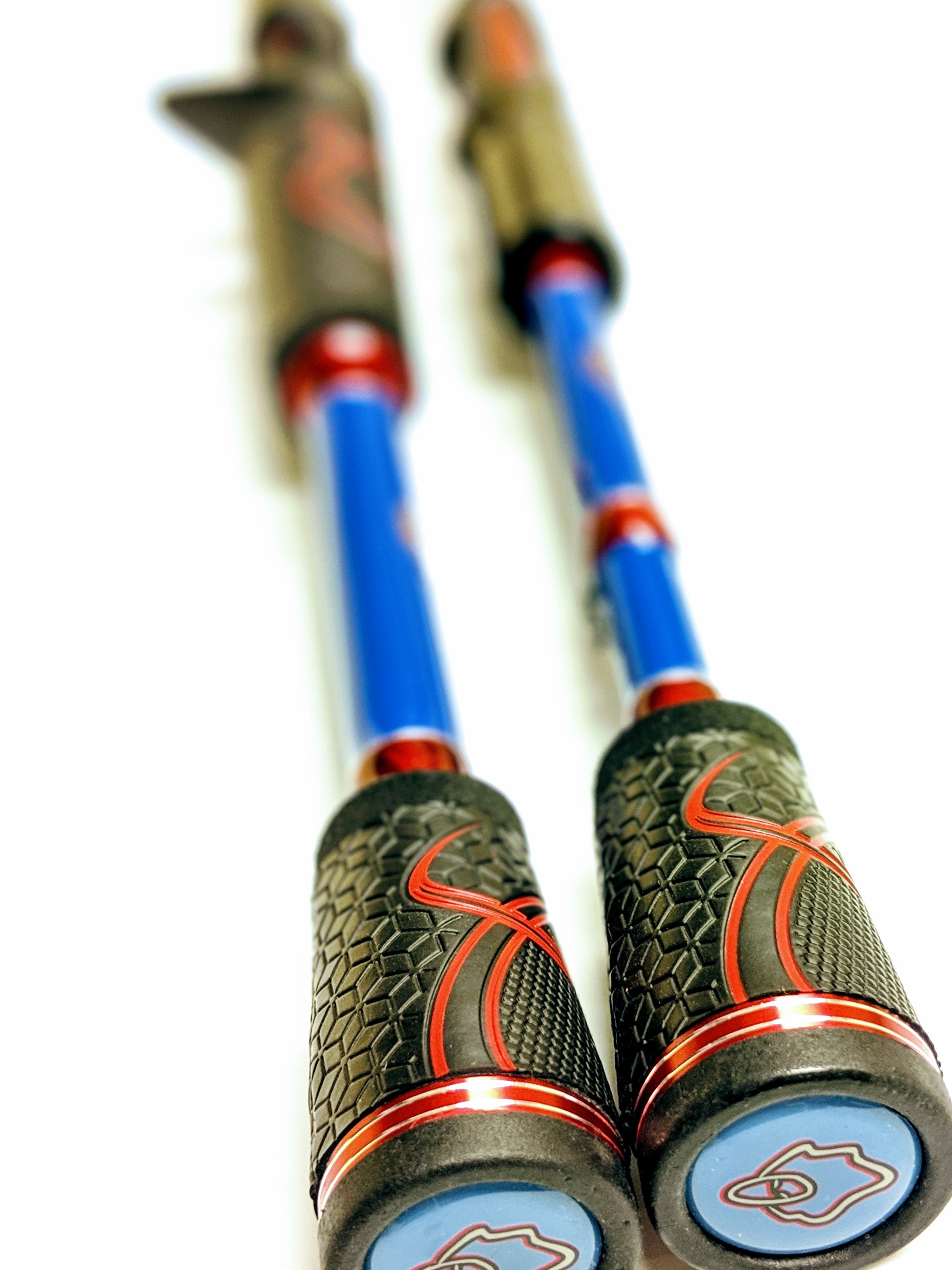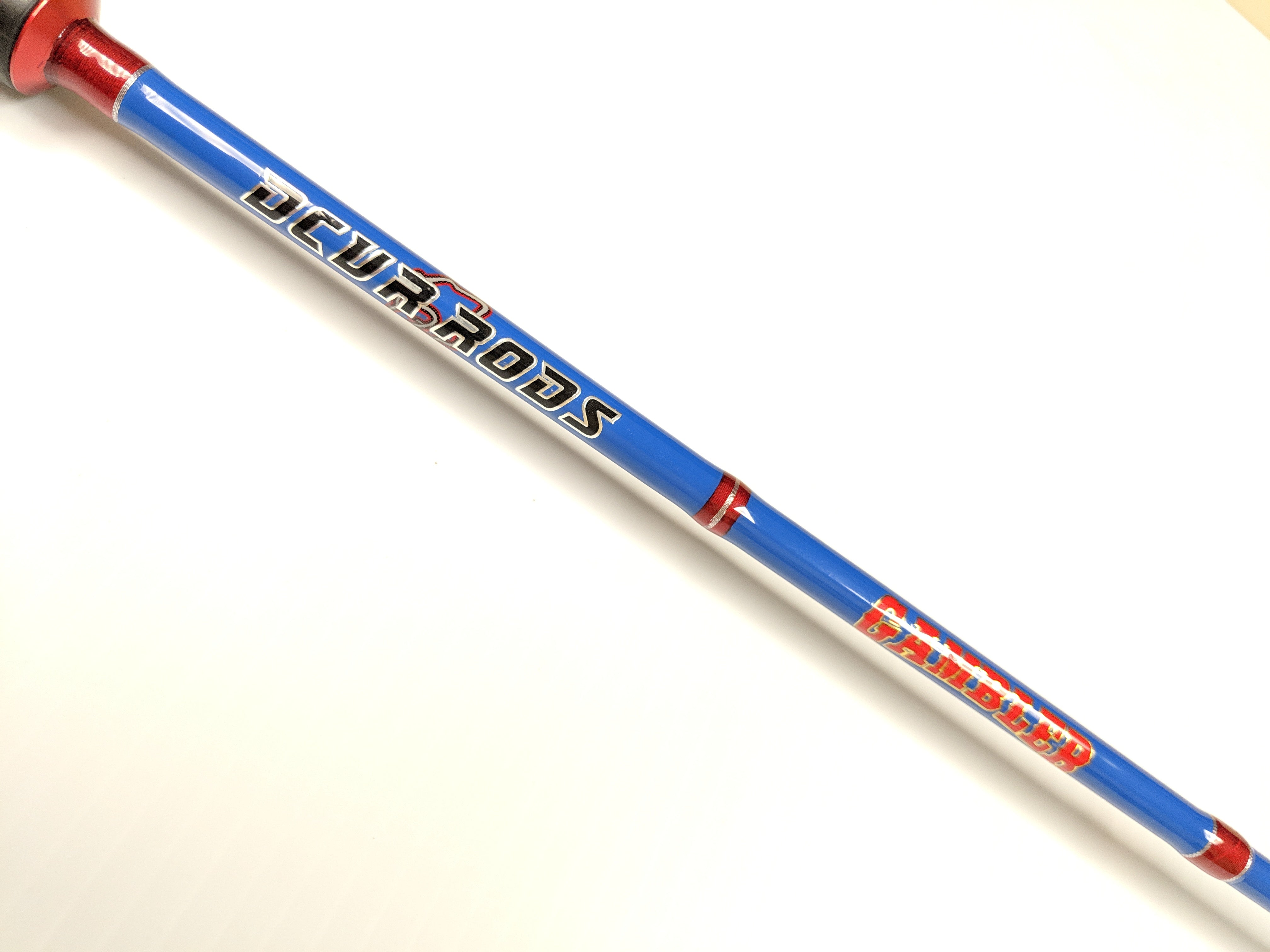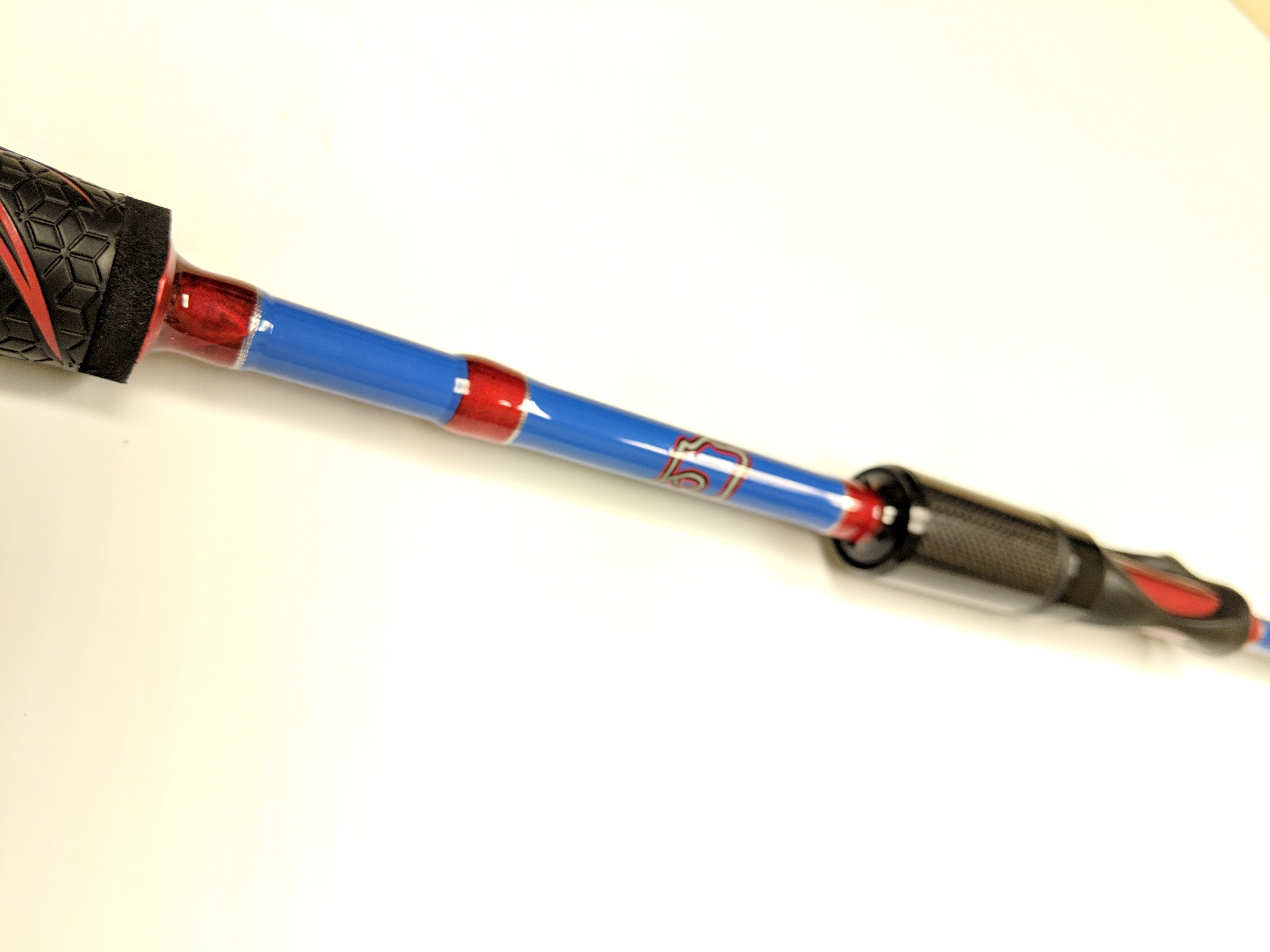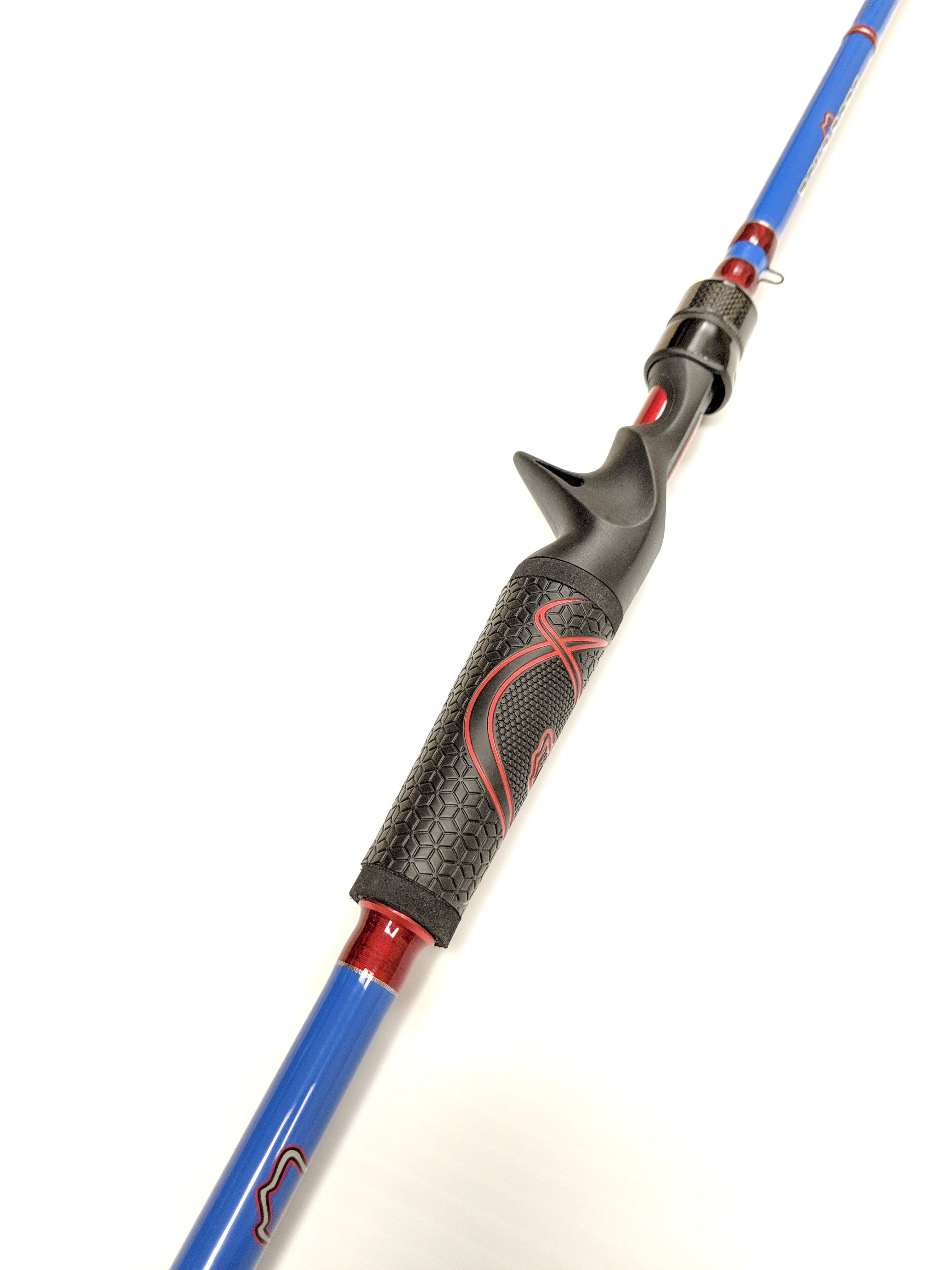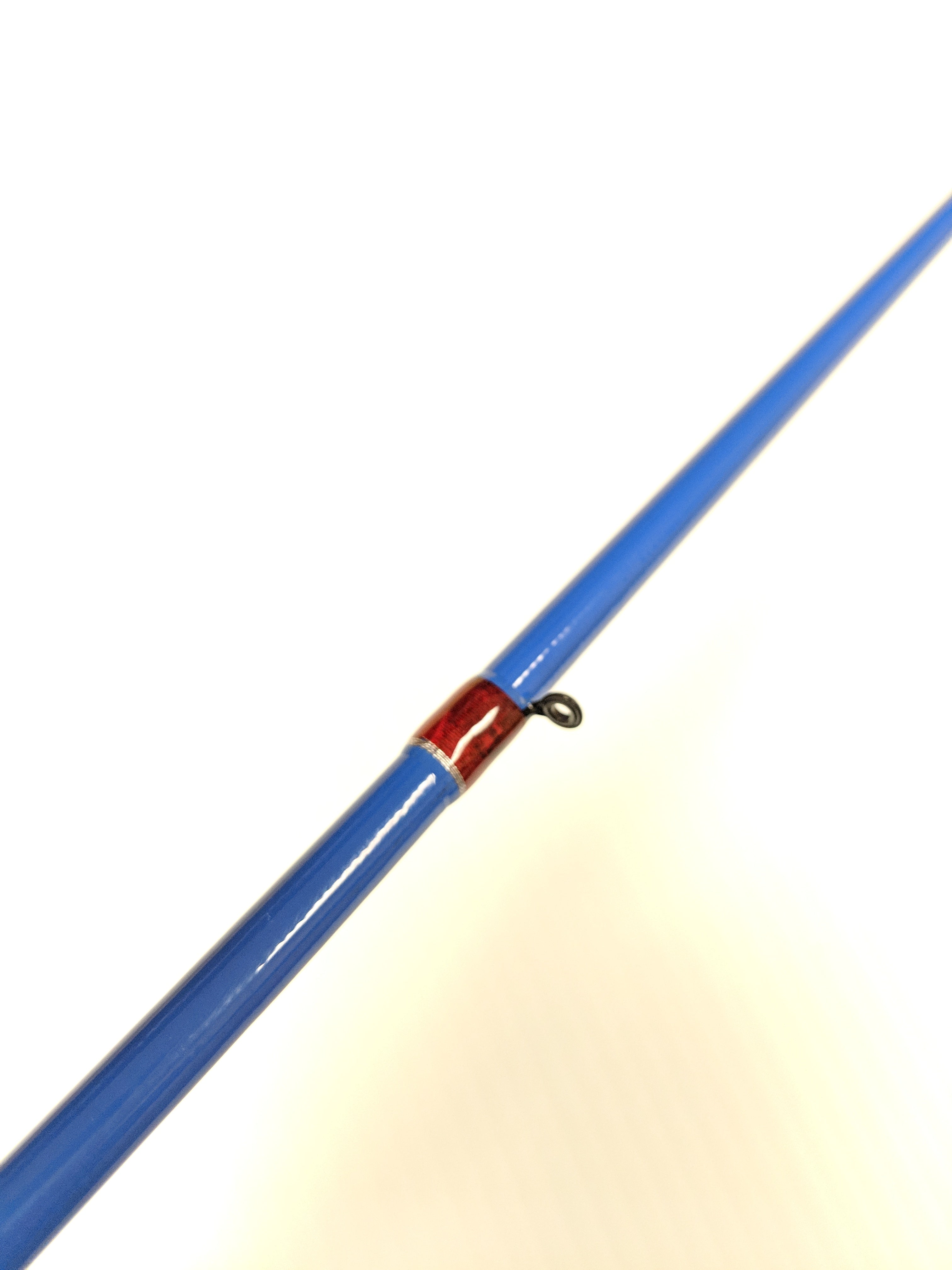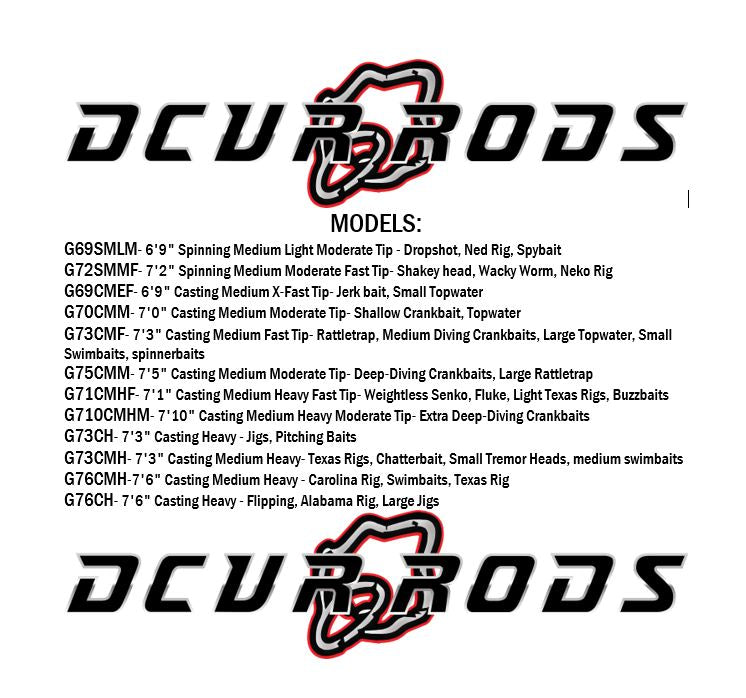 DCVR Gambler Series Rods
Our first foray into the world of bass rods, the Gambler series presents styles and features that you won't find in any other brand on the market.
When you walk past a boat at the ramp, or see someone swing a big one out of the water with a DCVR Gambler rod, you won't have to ask what kind it is. You'll know!
12 Models to fit EVERY fishing style and situation!
DCVR's "Gambler" series comes in 12 different models (2 spinning and 10 casting) to fit every situation from light finesse baits to cranking a big deep-diving crankbait!
Exclusive "Paratek" Technology
DCVR Rod's exclusive "Paratek Technology" employs the latest advances in carbon fiber manufacturing to produce unique blends specific to each rod action! Our process creates parabolic tendencies in the action of the rod, while maintaining the benefits of conventional rod actions. This translates into more forgiveness without sacrificing strength and sensitivity. At the end of the day, Paratek Technology allows you to step up your game and put more fish in the boat!
Premium Alps Guides
Custom rod builders all over the world have come to trust Alps Guide Systems as the ultimate in performance, strength and sensitivity.
DCVR AWG (All Weather Grip)
 No matter the weather, you won't worry about setting the hook when holding the AWG by DCVR. Wet or dry, the AWG provides the perfect traction, with an all day comfort and great sensitivity.  
Foundation Reel Seats
 Every good house starts with a solid foundation, and you can rest assured that your reel will have a rock-solid base on every DCVR Rod while still maintaining extraordinary sensitivity and balance.
WARRANTY:
All DCVR Gambler Series Rods are covered by a one-year limited warranty against manufacturer defects.  If any manufacturer defects are present on a DCVR Rod within one year of purchase, we will replace the rod free of charge (customer to pay shipping).  Customer must provide proof of purchase, and photographic evidence of the defect.  Damage caused by misuse, abuse, or accident is not covered by this warranty.
3-Year "NO QUESTIONS" Replacement Warranty:  In the event of accidental damage outside the coverage of the one-year manufacturer defect warranty, DCVR will replace your rod no questions asked for a one-time fee of $40 plus shipping.  This warranty will be limited to the original owner, is good for a period of three years from the date of purchase, and is not transferable.  Customer must provide proof of purchase, and photographic evidence of the damage.
For questions regarding the warranty, please email us at info@jenkofishing.com.