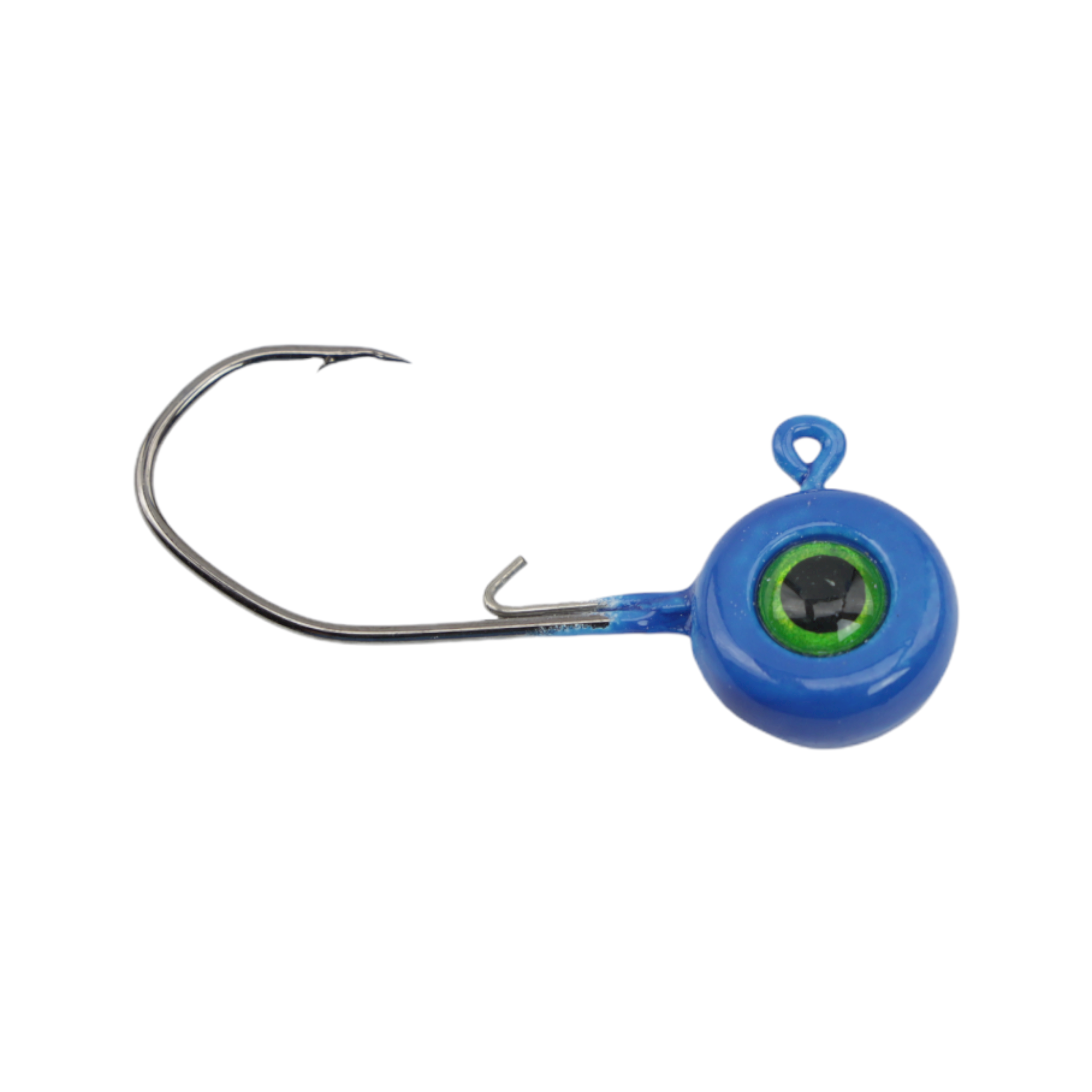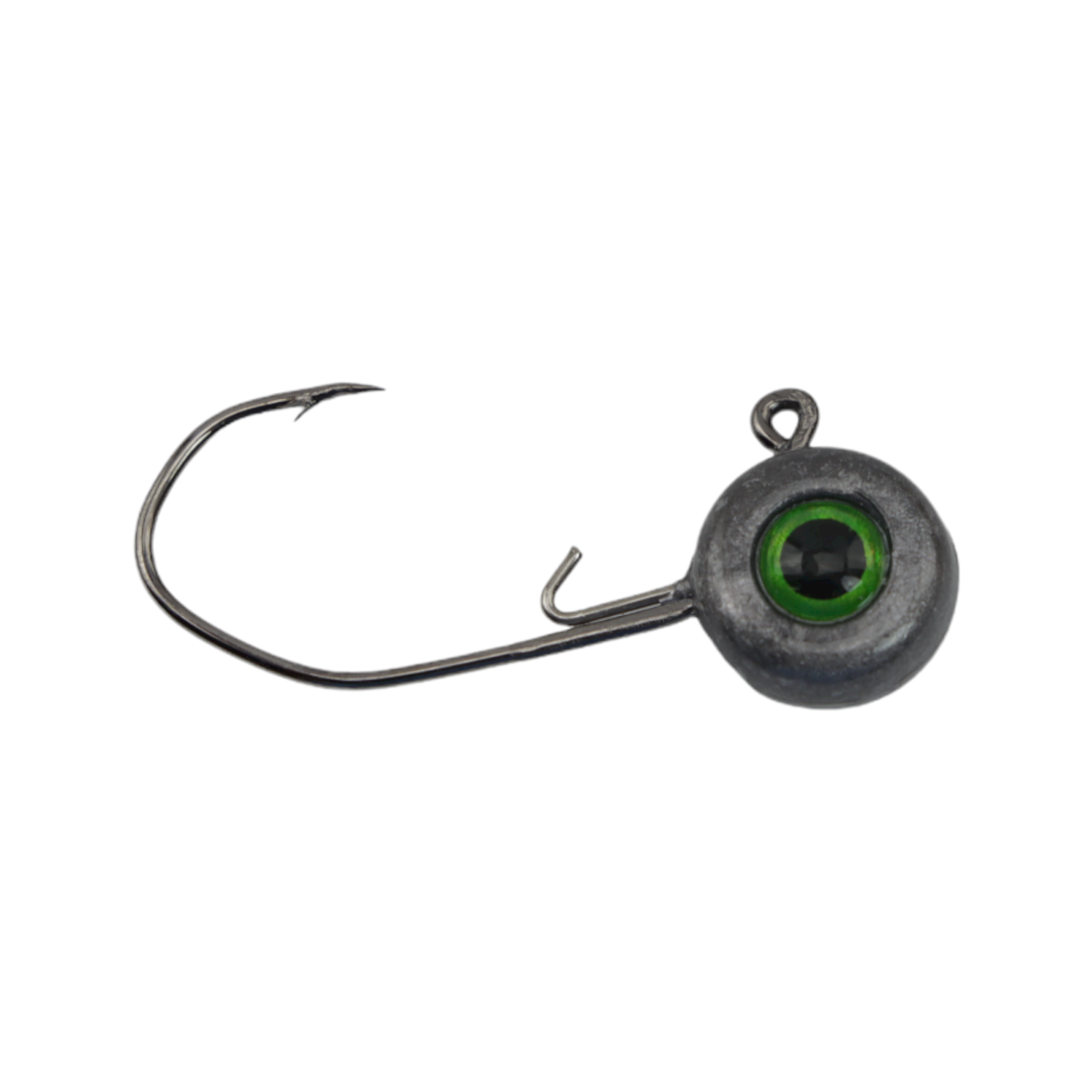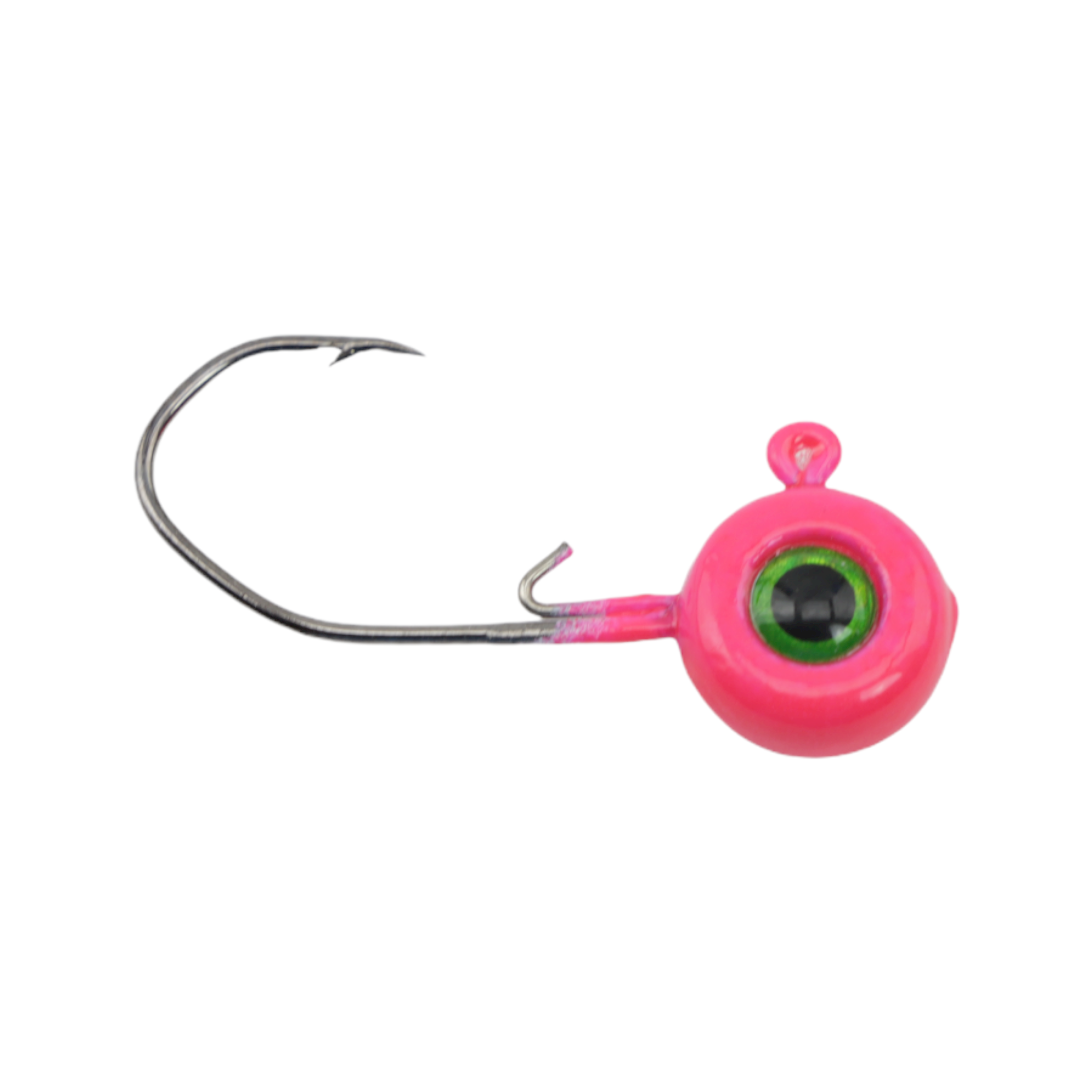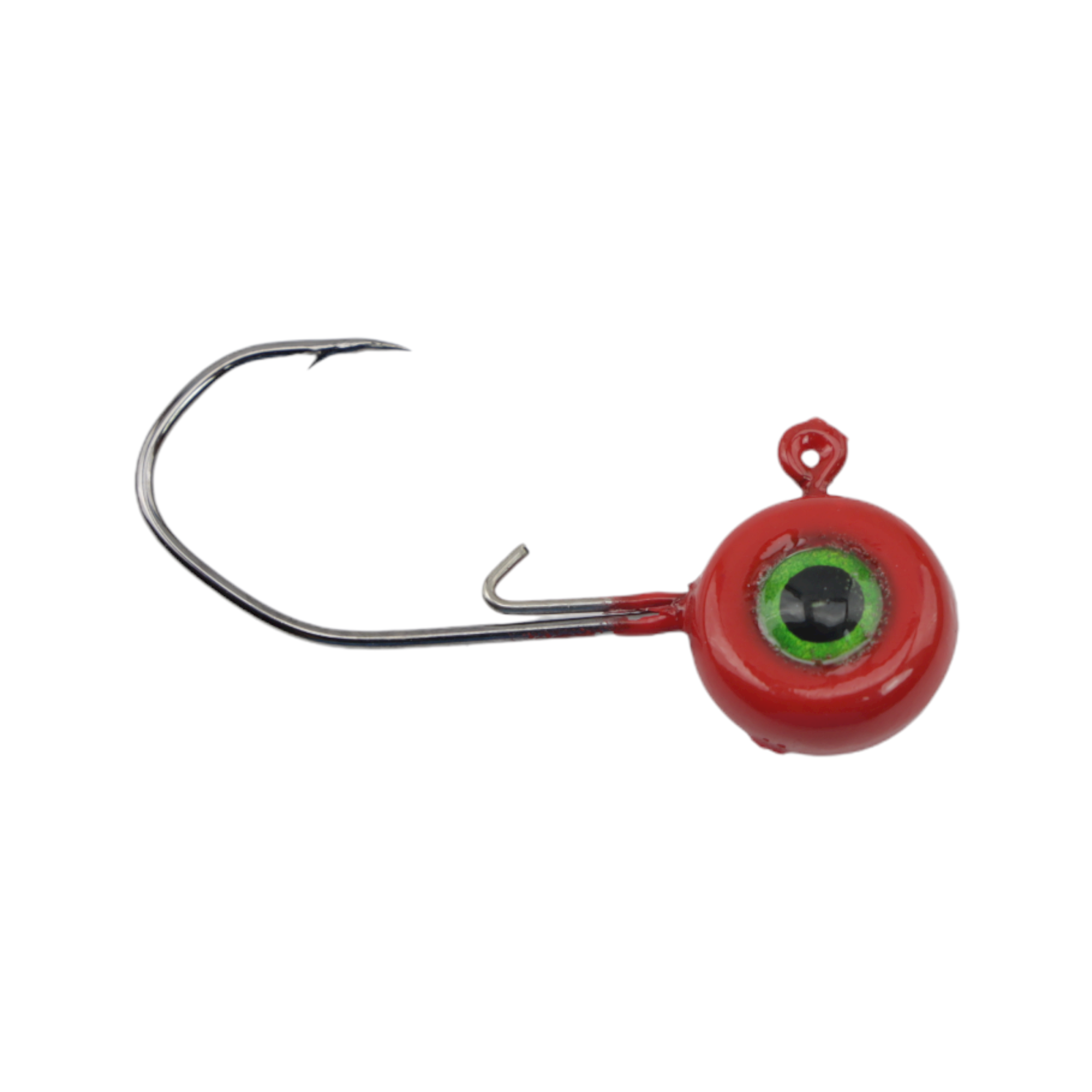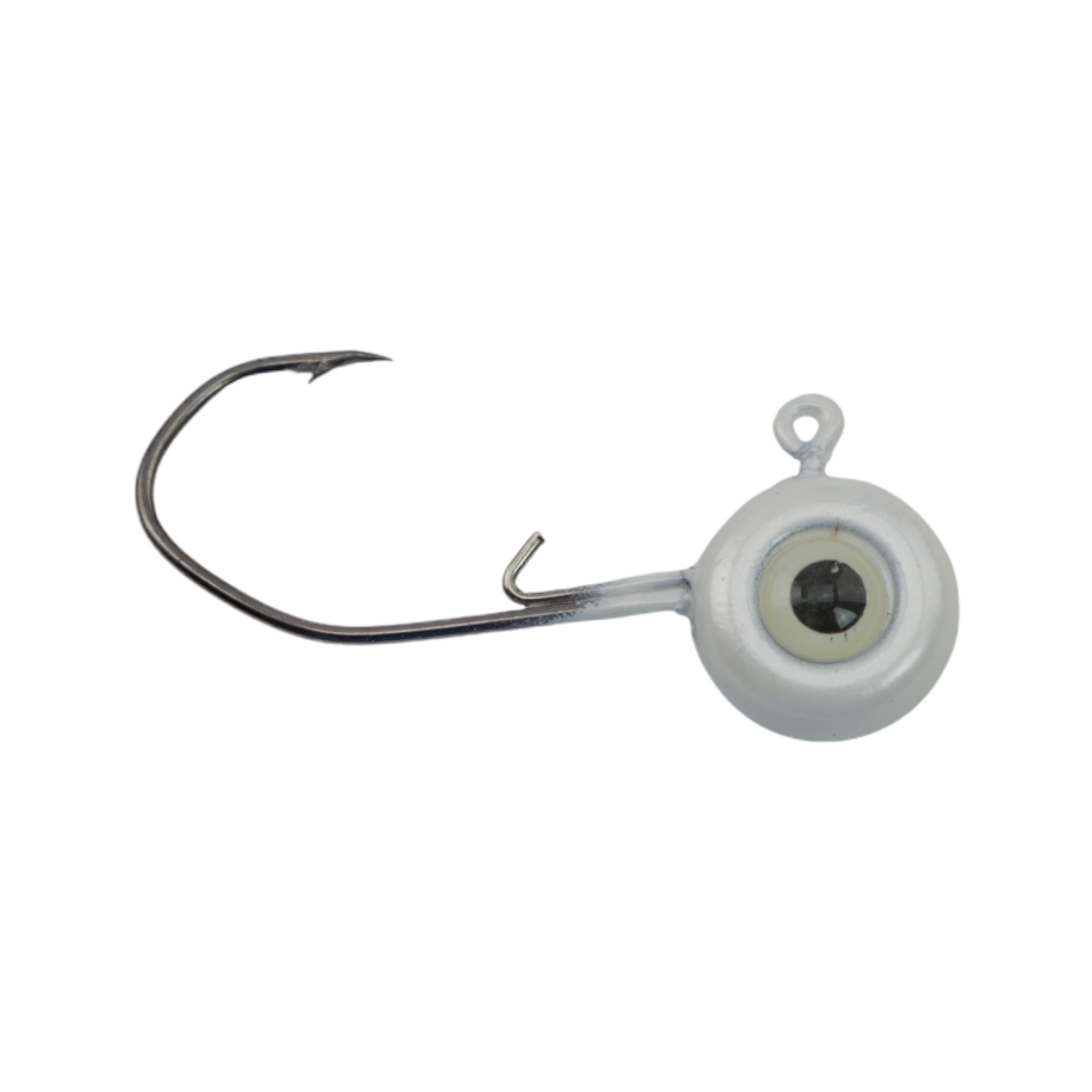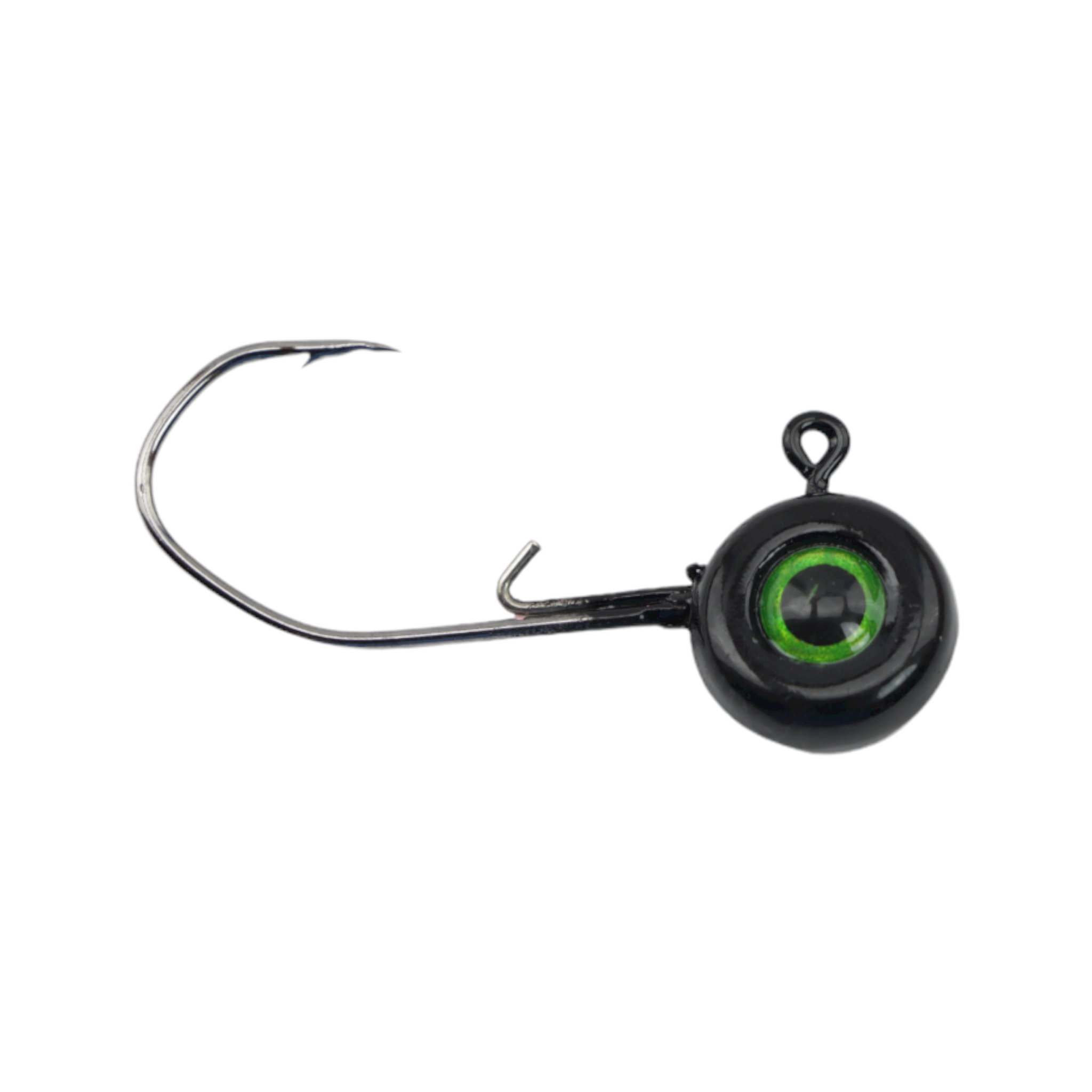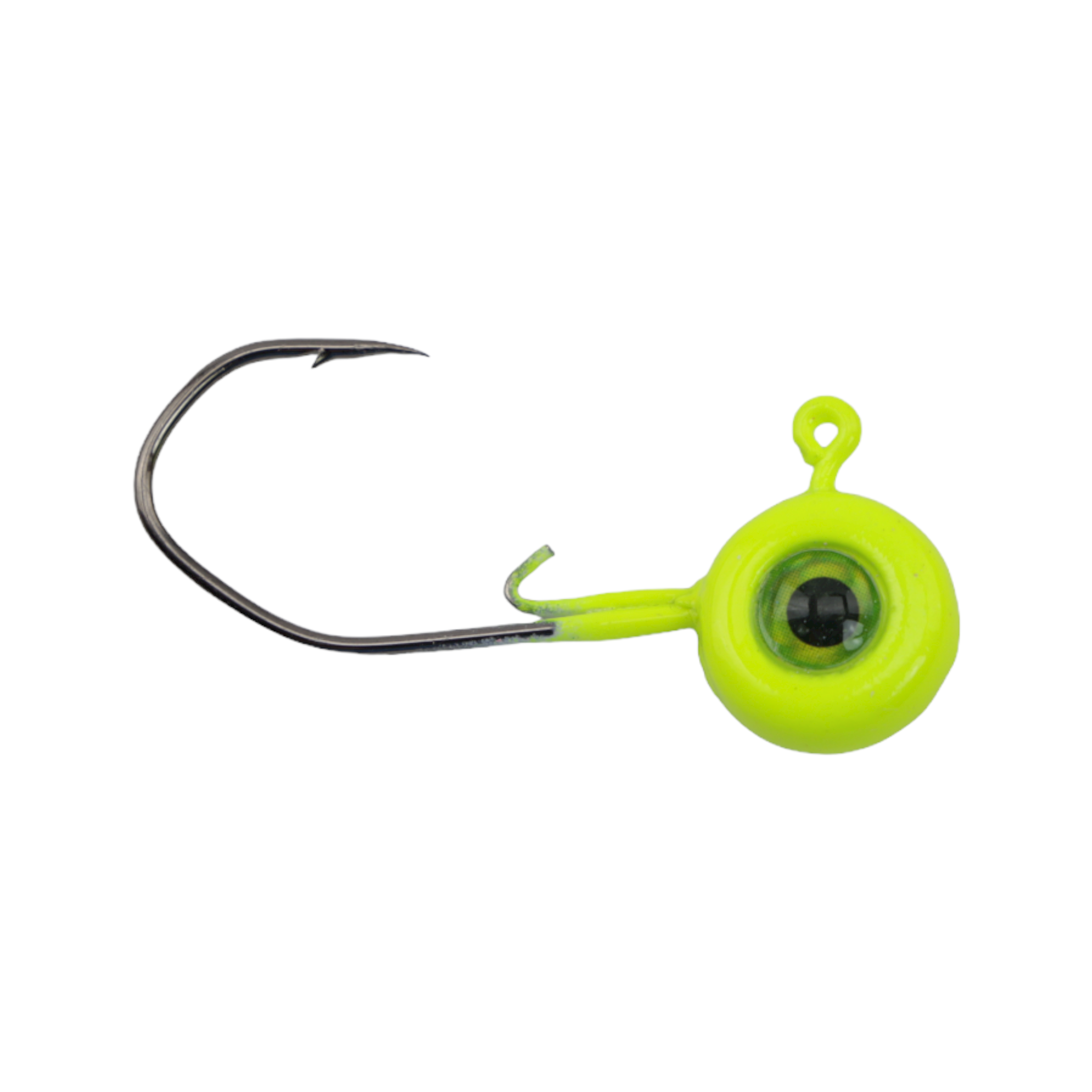 Slasher Crappie Jig Heads
The Slasher Jig head is a premium quality jig head designed to be the ultimate crappie jig head. Its pill shaped design gives it a dancing/slashing action when jigged in the water. It features rock hard, super bright paint and realistic 3D eyes, a custom made wire keeper that will hold those plastics on and won't tear them up or turn them loose. The hook is a super sharp Jenko Reaper hook that was designed specifically for this head. It has just the right amount of bend to help you come loose from those brush piles and hangs, but plenty of power to bring in those trophy size fish.
The white color features Glow eyes. All Slashers come 'ready to tie on' with hook eyes clean of paint. 
Available in 1/32 head with #4 light wire sickle hook, 1/16, 1/8, and 1/4 ounce with #2 light wire sickle hook, and 6 different colors. 5 per pack in the 1/32, 1/16 and 1/8.  4 per pack in the 1/4 ounce.